Eric Olander President of EPI visits Riag in Switzerland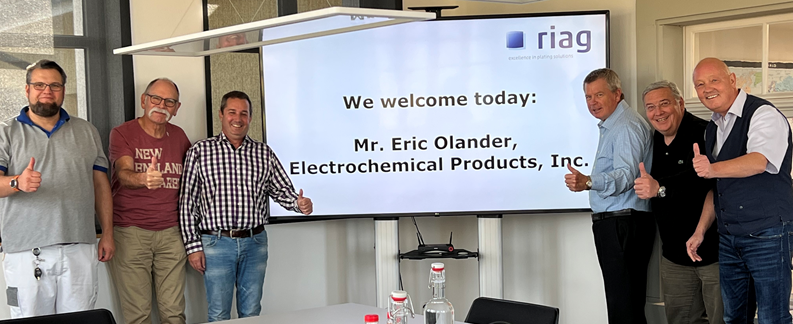 After a long absence from doing something I truly love, it was encouraging to finally get out of the office and travel. This excursion took me overseas to Switzerland, where I spent a few days visiting with our distributor/partner Riag Oberflachentechnik AG. For over 30 years Riag has been in the business of developing & producing chemicals for processes related to the treatment of metals and plastics.
During the trip we discussed EPi's new E-Brite 2.0 Ag process, which Riag has started to distribute for us. This second generation non-cyanide alkaline silver plating process is a break through in electroplating technology. We have also partnered with Riag to distribute their free of boric acid riag-ni 149, here in the United States. Riag-ni 149 is the next generation of sustainable nickel plating.
It was a pleasure to visit one of our overseas distributors and we look forward to our continued growth!