TESTIMONIALS

EPi is happy to share all of the amazing benefits of its products, but here are a few thoughts directly from customers.
Ultra-Blak 400
"THANK YOU E.P.I.! Your Ultra Blak 400 black oxide is a superior product to others on the market! My results the first time using it surpassed my expectations. The ability to work effectively with a 10 degree variable range of the solution is much easier to work with vs your competitors who require an exact 292 degrees to work. I used half the amount of salts to mix up the same 4 gallon tank, as opposed to 35 lbs required with Oxnate 7. I had virtually no sludge or red oxides due to the built-in rectifier. I will never buy anything else now that I've used your Ultra Blak 400!"
— Anonymous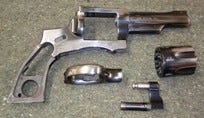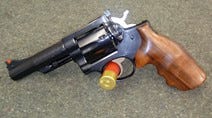 Insta-Blak S334
"The blackener worked very well--better than expected, actually, after trying other products that claimed to do the same thing. Reasonable price, as well, and a cooperative seller."
— Gene
Insta-Blak 333
"The sample worked out much better than other similar products I've had in the past. The project I had was a one-off restoration of a 44-year-old Wather target air pistol and the results were very good considering the limited facilities that I have. I would consider EPi products in the futures."
— Dan
Insta-Rust 340
"I'm just a novice metal worker and built three candle holders for my deck. My wife wanted a natural rust finish; I found your product online. I found the best result was applying your product after a thorough sandblasting. The results were exactly what we were looking for. Thank you."
— Marshall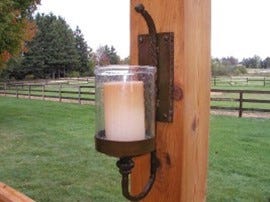 B/Ox 311 GEL
"The whole process took about two hours to clean and sandblast and 30 minutes to bronze tint with the amazing gel. After the sandblasting we cleaned the statue with dish detergent and water.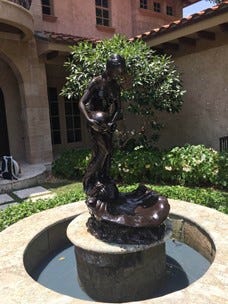 And even though we rinsed it and dried it and left it in the hot sun, there was some mild streaking, which we are sure will blend in later with continued oxidation."
— Mark
Insta-Blak 333 Gel
"I am currently trying different types of cold black for refinishing firearms. Your product gives the most even black finish out of everything I have tried. I will be buying it by the gallon in the future just for my personal use if nothing else."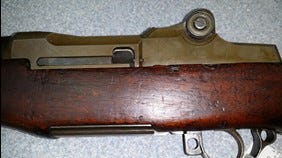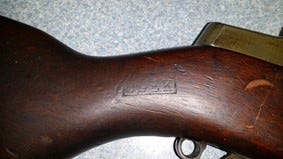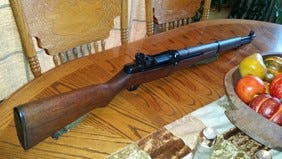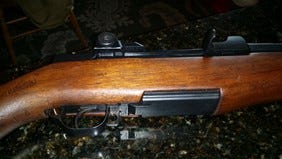 Before (top), After (bottom)
"This gun is a 1945 WWII M1 Garand. The sight is the only piece that is post-1945. This particular M1 Garand is special in that it has the cartouche 'OGEK' stamped on the side. In my research, I found that the "OG" was from the Ogden Arsenal in Utah. They performed rebuilds of small arms that were needed before sending them back out during WW2. The "EK" was for the name of the inspector. I have not seen another with his stamp of approval. To me, this is proof that the stock is also from at least 1945."
"So, EPi is now part of history or at least preserving a part of history."
— Michael
B/Ox 312 GEL
"We just remodeled our kitchen. We had a custom, handmade copper single-bowl deep sink, hammered and aged. After a first wash with just water and a sponge, we noticed some of the patina fading. After two weeks, the patina on the base was pretty much non-existent; it looked like a shiny penny, which was not what we wanted!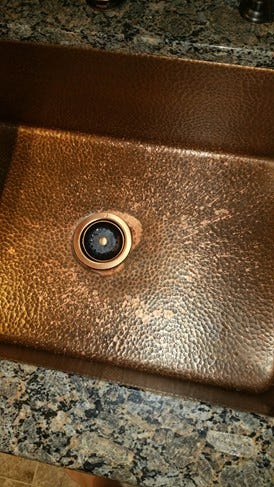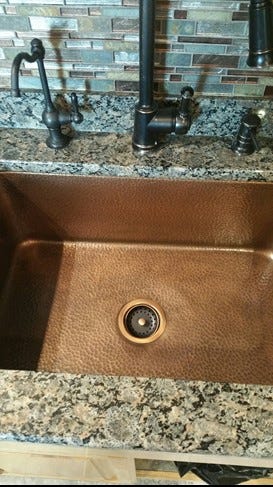 Before (left), After (right)
We tried a couple of other products, which did work but not to what we were expecting. I found a video on YouTube showing your product, and I ordered right away. It is fabulous! It did exactly what you claim and in my opinion the sink looks better now than when we purchased it. Thank you so much!"
— Chris
B/Ox 316 and B/Ox 316 GEL
"My dad does copper art. It's more so a hobby for him which blows my mind; he really should open a shop.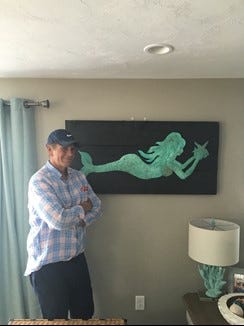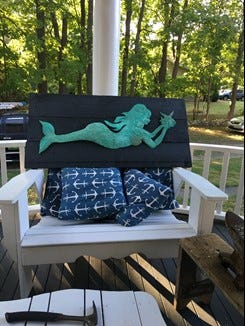 He makes all sorts of things, his mermaid, lobster, and sun being his top pieces. He usually just donates them. I just wanted to show how great this product came out on the copper mermaid."
— Katie