EPi Enjoys Another Company Outing!
In the great words of Ricky Bobby, "I wanna go fast!!"
Once again EPi employees had the opportunity to experience indoor Go-Kart racing at Accelerate Indoor Speedway, located in Waukesha, WI. This is the second time EPi has had the chance to compete with each other on high-speed Go Karts.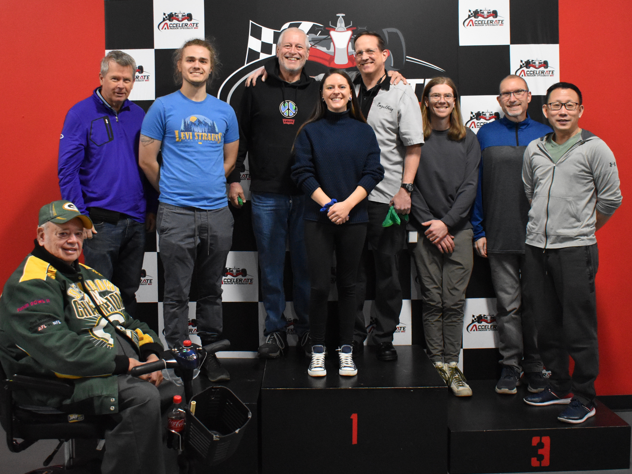 The Formula 1 inspired pro-karts can reach speeds up to 50 miles per hour!!
The karts are a single cylinder, fully automatic, all electric vehicle with motor breaks and a four-point belt system to feel secure and safe.
After two hours of intense competitive racing, we refueled with a much needed lunch at Point Burger Bar. The tavern was conveniently located in the same building and the food was delicious! The next day all felt the blisters from gripping the wheel and a few bumps & bruises from drifting hard and fast around the corners!
Accelerate also offers junior karting, axe throwing, and a virtual reality arena for parties and team building events! We highly recommend holding an event at Accelerate Indoor Speedway.
Click to view the GoPro video point of view from our #1 winner of the day, Caleb in shipping!!!